Great Wall of Batuhan
The great wall of Batuhan protects the village from the evils of the Wither Woods.
I have been working on this medieval LEGO creation for several years and plan to expand it in the future. I've enjoyed focusing on the landscaping aspect of this build as well as many little details.
I hope you enjoy viewing the pictures and descriptions below. I first present an overview followed by each part generally going from east to west.
Overview
Construction was commanded and overseen by Aarash the Ardent using stone from Buğra Quarry. Skilled stoneworkers from Kaliphlin and beyond worked for seven years to complete the wall. There are several barracks, gates and towers along its length.
It runs north of town eastward to the Barlas river and the Wester Road, which runs through he Wither Woods to Avalonia. Aside from the protection it gives, it is also headquarters the Guard of Batuhan.
Eastern Tower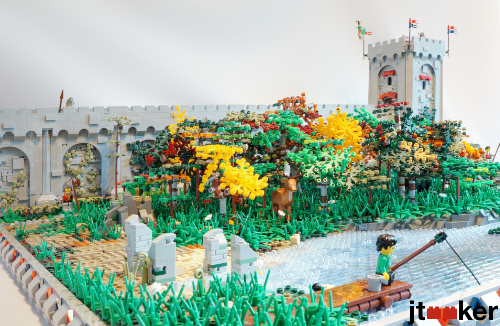 The Eastern Tower overlooks the crossroads of the Wester Road leading north through the Wither Woods to Kaliphlin, Woodbrow Road leading into Batuhan itself and the road leading south to Barqa.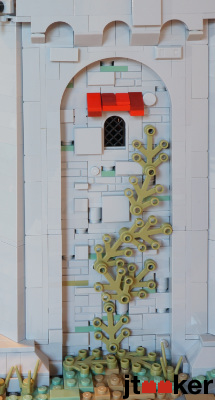 Road To Barqa
The road leading south of the tower leads to Barqa. It is always busy with travelers and merchants on their way to Avalonia. A stone bridge provides a safe crossing of the Barlas River.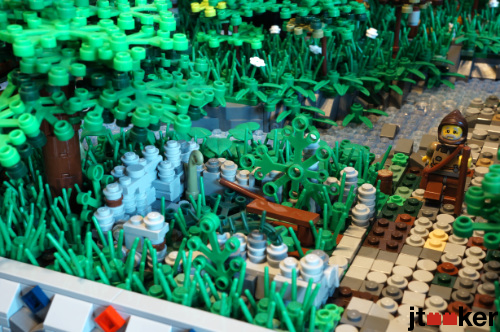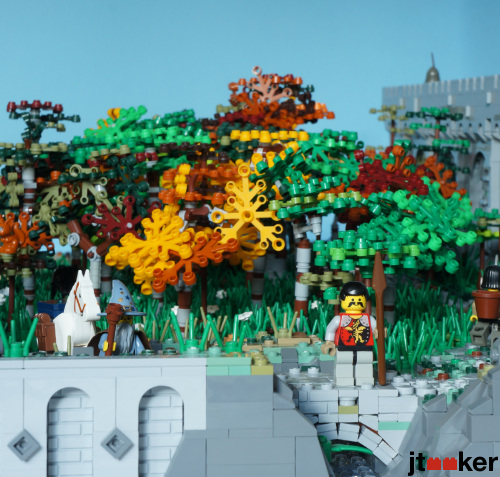 Eastern Gate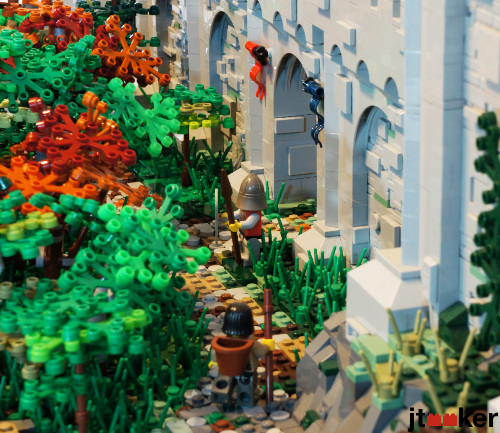 Set near the Easter Tower, the East Gate guards the road that leads north to the Wither Woods.
Forest and Lake Barlas
East of Batuhan lies a small forest near Lake Barlas. The path north of the forest runs along the great wall.