Aarash the Ardent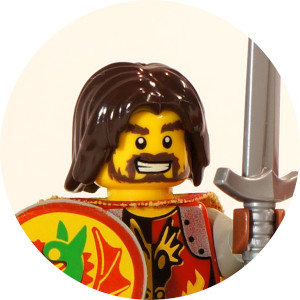 Aarash is the Emir of Batuhan and its surrounding area in the north of Kaliphlin.
Aarash's father, Ahesh, was a veteran of the Battle of the Wither Woods. During the battle, Ahesh was saved from the Luck Dragon by a fellow combatant. After the battle was over, Ahesh used his soldier's payment to invest in his land, spending much of it locally, rather than to the constant stream of merchants that traveled from Eastgate.
Over the years, Batuhan grew prosperous. Ahesh married Maleeha and had a son, Aarash. Ahesh became the Emir of Batuhan and used its position on the trade route to expand and develop the settlement.
Over those same years, the influence and protection of Eastgate diminished. Batuhan was left to defend itself and the trade route itself. Ahesh took on this challenge and created the Guard of Batuhan. A dragon was chosen to adorned the shields in honor of the dragon that changed Ahesh's fortune. Aarash grew into a young man and a capable captain.
Aarash superseded Ahesh after a skirmish in the Wither Woods left him mortally wounded. His first act as Emir was to establish a quarry in the Sakhib Foothills and began building a fortified wall north of the city, between it and the Wither Woods.
Batuhan continues to grow in population and strength under the rule of Aarash. This success has not gone unnoticed by the Desert King, but for the moment their interests align and Aarash has governed unimpeded.
Tax Collecting
November, 2021
Aarash and his 'crew' must periodically take-up the unpleasant, and often times rough, job of collecting taxes. While some of the citizenry enjoy the organized protection of the Batuhan guard, others need convincing.
I put together these figures for the CCCXIX's "Your Crew" category.