Viking Stave Church
Christian churches were created in Viking settlements starting in the 12th century. The Anglo-Saxon missionaries worked with native builders to create the distinctive style replicated in this MOC. The large stones at the foundation of the church were key to surviving the freeze/thaw cycle of Scandinavian winters[1].
This was also my entry into LOLUG's September Iron Builder contest. The seed part was the dark, bley, round 2x2 tile that I used for the roof as well as the steeple's cross. This was the winning entry.
I borrowed the stonework from Isaac S of InnovaLUG.
[1] Moffett, M., Fazio, M. W., & Wodehouse, L. (2004). Buildings across time: An introduction to world architecture. Boston: McGraw-Hill.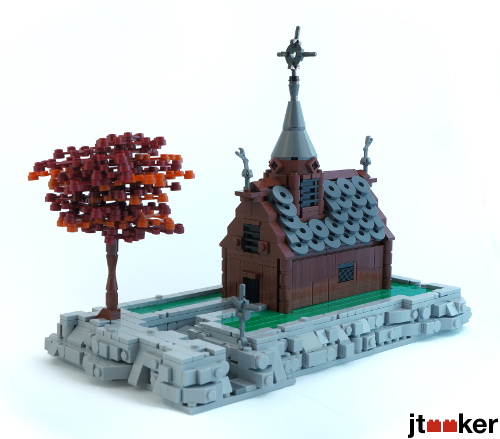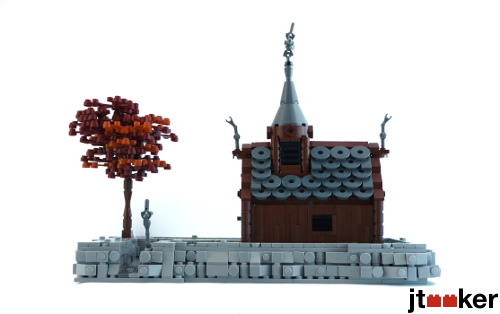 Construction Pictures