Abram Lincoln, Vampire Hunter
Centuries before his more famous descendant, Abram Lincoln, Vampire Hunter, stalked the mountains of Transylvania looking for, Neferata, the vampire who killed his younger brother. Weeks of traveling and following rumors have brought him to this small castle in the mountains. Perhaps he will have is revenge tonight.
This is the first actual castle I've built in quite some time. While not colossal, it is my entry into the Vampire Castle Category of the 2020 Colossal Castle Contest (CCC XVIII).
Window Technique
The hardest part of makin this MOC was getting the stained glass windows to line up. I needed to use some 3185 Fence 1 x 4 x 2 and some 3633 Fence 1 x 4 x 1 pieces as I didn't have enough of either.
Due to the size restrictions, the windows were 2 studs wide and spaced every two studs. The following images explain how I centered the 'open' part of the fense in the gaps.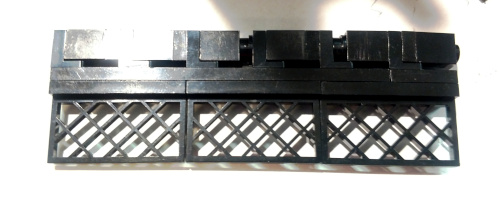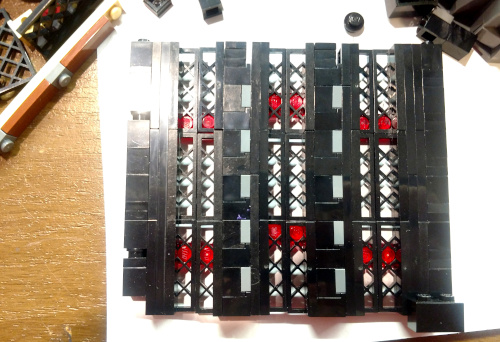 The horizontal transparent pieces are required to hold the center sections together.