Shisha Parlor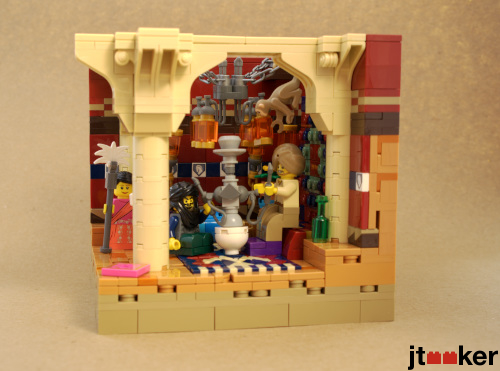 Zahra's Hookah Lounge in old Petraea is as exquisite as it is exclusive. The finest flavored hashish is smoked in a luxurious rooms with impeccable service.
I created this vignette for LOLUG's May competition. The challenge was to use the welder's torch piece in a novel way and be no larger than 16x16. I used 9 torch pieces in the MOC: as part of the hookah, wall sconces and chandelier.
I also noticed there were not too many interior MOCs in Kaliphlin and this seemed like a good excuse to build one.