Pixie-Dragon Barrage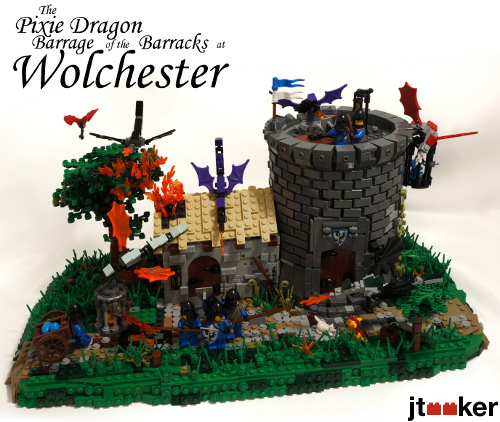 The Pixie-Dragon Barrage of the Barracks at Wolchester.
The knights defend against a barrage by the pixie dragons as they attack their stronghold. Several young dragons, and even eggs, have been apprehended at great peril to be used as leverage in the ongoing war. It will all be for naught if the barracks cannot be held.
I built this MOC for the Colossal Castle Contest XVII's "Dragon Attack" category. The tower uses Luke Watkins Hutchinson's round tower technique. The dragons are based off of the mindcraft ones as well as Grantmasters'.