LEGO Nebraska State Capitol
This 14 story building is located in Lincoln, Nebraska. It was designed by Bertram Goodhue and built between 1922 and 1932.
At 1:140 scale, the model is 36" tall, 38" wide. It contains 25,783 LEGO Bricks. It took six years to complete.
Additional images can be viewed below or on my flickr page. Clicking on any image will open a higher quality version.
Progress pictures can be seen at the bottom of this page.
Gallery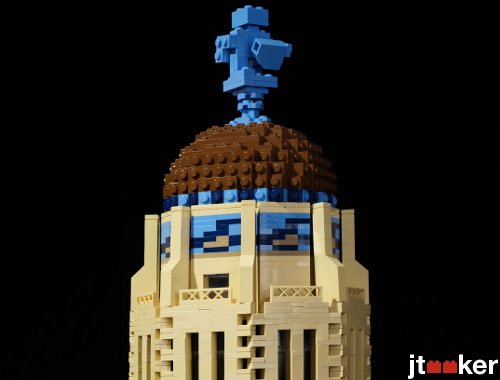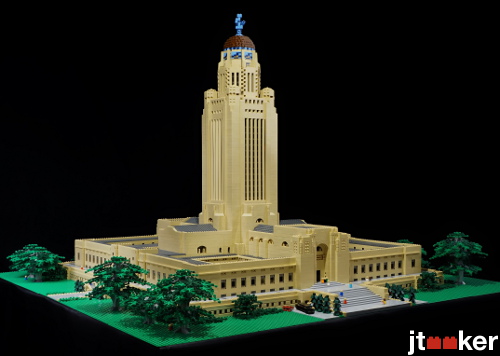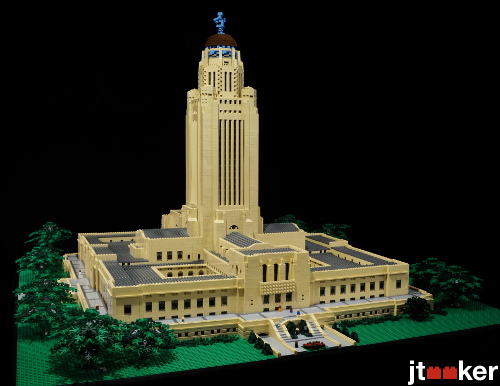 Micro Version
While waiting for pieces to come in, I created a micro version of the capitol. It contains 129 pieces.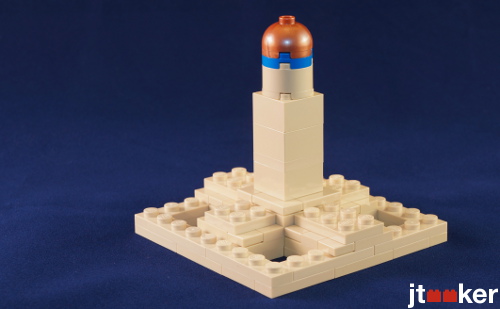 Building Debut
On February 8, 2015, the complete building was shown for the first time at the LOLUG show at the Lauritzen Gardens.
Tower Debut
I first displayed the tower at the 2014 Nebraska Robotics Expo. I spent four hours the previous night creating a box so that could safely carry it; this has paid off nicely as the tower has not fallen apart yet!
In the News
Zach Pluhacek wrote an article about me and my capitol for the Lincoln Journal Star on the April 12, 2016.
My capitol has been featured in a Brothers Brick article.
KWBE has a picture from LOLUG's show at Homestead National Monument's 80th Birthday.
The Lincoln Journal Star has a good image of the tower in their May 17th, 2014 article.
The tower was then mentioned in the February 10, 2014 the Omaha World Herald article after the 2014 Nebraska Robotics Expo.
Building Progress
Sorting
I used this project as a test-bed for my new sorting scheme. Please see the full discussion on my Sorting Page.
Progress Gallery