Looking out to Sea
A woman looks longingly out to sea for the return of her beau.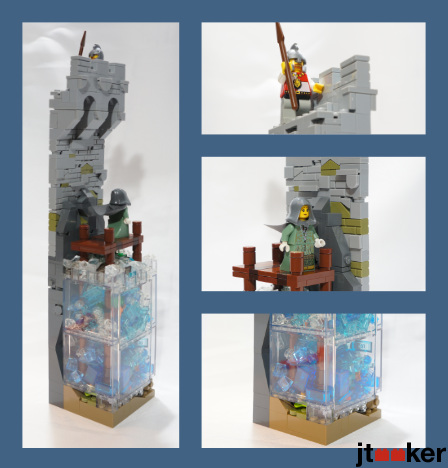 I created this 8x8 MOC for LowLUG's Mega Medieval MOC Mania (MMMM) contest.
I tried a new technique for the water. I initially wanted to avoid using the large clear panes and use a 'pile' of random transparent parts, but I was unable to stack or connect them at odd angles. So I went with just dumping various blues and clear pieces, but this almost completely obstructs the underwater vegetation and creatures.