Folviken Fortress
The Duke of Glannalt is brought to the Folviken. Abductees are always brought to the lake fortress for safe keeping until a ransom is paid. High profile persons, such as the duke, are always high stakes; sometimes our work just plays into the hands of an opportunistic usurper. But the rewards for the Wolfpack are too good to pass up.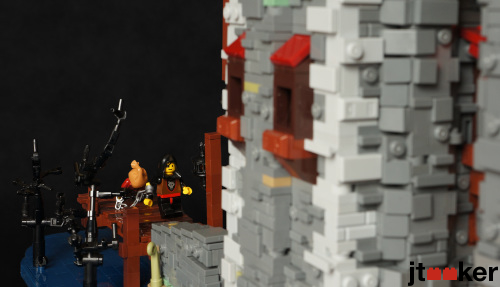 I created this MOC for the Over water! category of the CCC XIX. I had been planning such a MOC for a while, especially after seeing Jonas Kramm's Wolfholm. The submission was also very fitting for the Brickscalibur Rogues and Outlaws.
I had planned to use more wood and less stone, but enjoyed creating the rough stone wall textures. The whole process took longer than expected, but I'm satisfied with the result.
I had originally planned on a cheese slope roof, but could not work in the 'wolf' accents without very large roof rakes. So I went with a standard tile roof (with tiles half pushed down).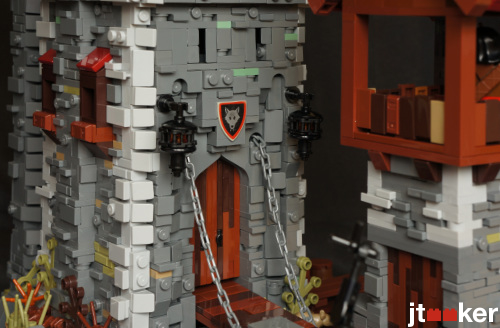 The lantern design is care of @ranghaal.