Classic Space Police
The Trans-Red 1x2 Plate seed part of LOLUG's July Iron Builder competition inspired me to build a Miniland scale Classic Space Police figure. The figured seemed too lonely all by itself, so I spent some time trying to find the best micro (or nano) scale spaceship to fit in the background.
The MOC above is what I initially came up with: a space policeman running down a lead alone on a desert planet. I ended up creating a variant on this MOC where the spaceman is child dressed up in a spacesuit swooshing a spaceship in the sandbox. I named it "In Space No One Can Hear You Swoosh".
I created several micro spaceships to try to find one I liked, the rest of this post covers them.
2016-06-29 Spaceships
The first four reasonable MOCs are below. I'm still not completely happy with any of them, but decided to document what I have so far - especially if I need to recreate one.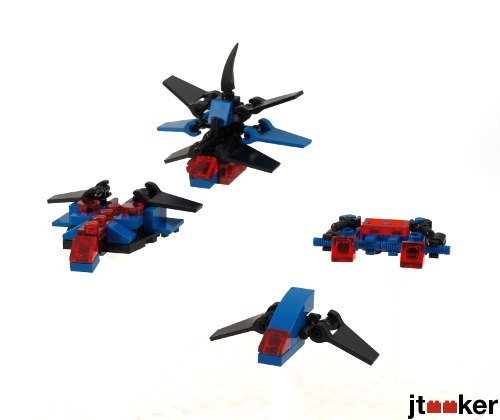 The leftmost one in the images above seems closest to the style of the actual sets.
2016-07-02 Spaceships
I have completed four more micro spaceships that can be seen below.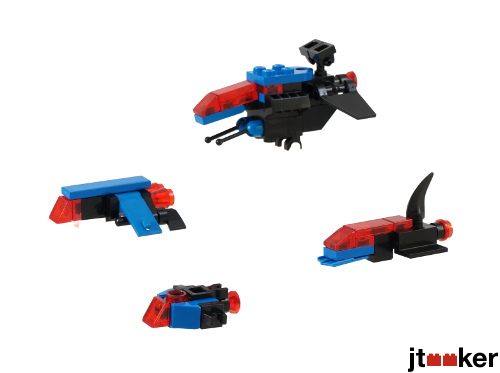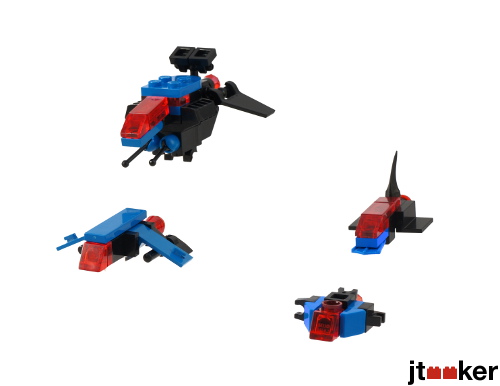 I am partial to the top spaceship, but may tweak it before considering it for the final MOC.