Classic Space Needlepoint
Using the large brown arch as the seed part, I built this Classic Space needlepoint MOC for May's LUG Iron Builder competition.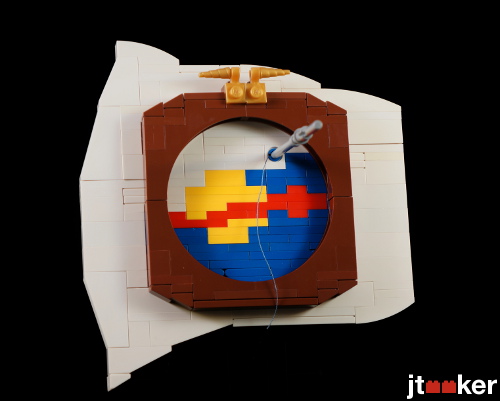 As a bonus to this post, I've included a nano-scale classic spaceship on an alien planet. It is constructed using only the pieces from set #10695 (an alternate build).