Castle Town of Alnor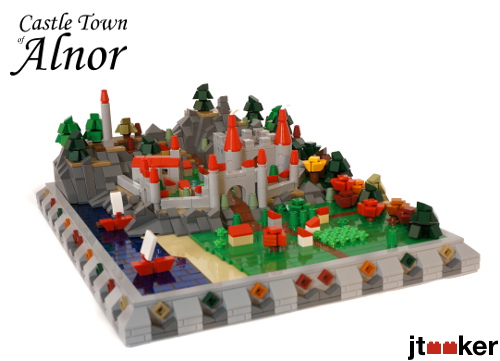 Where the Mountains Meet the Sea
The castle town of Alnor sits at the base of a mountain range giving it access to the sea for trade routes. Perched on the mountain's foothills, the town is fortified by a wall on three side; the mountains provide cover from the fourth side. A watchtower at the foot of the mountains provides a view of both the sea and the land.
In this prosperous time, the village has expanded from the castle walls to the valley between the sea and the forest.
I built this MOC both for the Classic Castle Context XVI's Micro Medieval Mountain category and for LOLUG's November Iron Builder competition where the seed piece was the red cheese slope.
More pictures below, including some making-of at the bottom.