An Afternoon at the Playground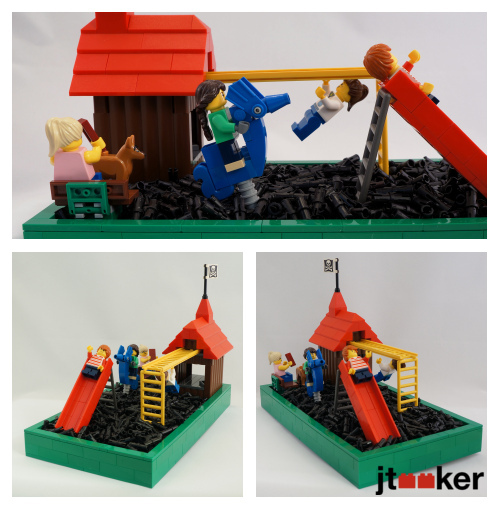 A build for LOLUG's Iron Builder competition. The 'seed' part is the Technic Friction Pin. I used as the recycled-tires for the ground of the play area.

High Quality Images
Water Park
The LUG's next Iron Builder seed part was the trans-clear 1x1 round plate, so I jokingly transformed they playground into a water park.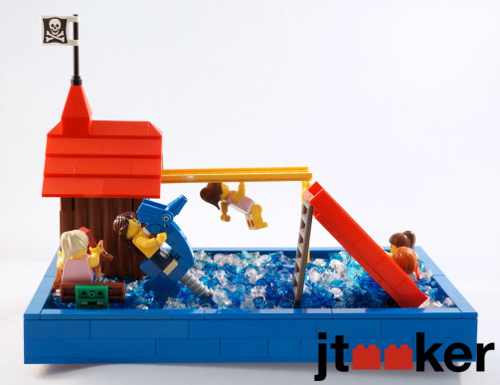 Playground of the Damned
Continuing the parts-dumping joke, I modified the playground or LOLUG's third Iron Builder competition where the seed part is the light bley headlight brick.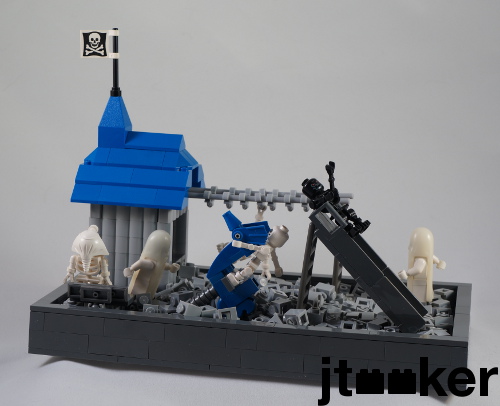 ---